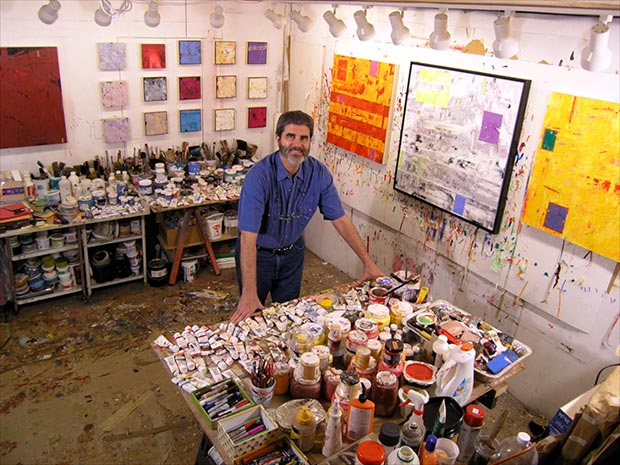 Edwin Pinkston has exhibited in over 150 national and international exhibitions in such locations as New York, San Francisco, Chicago, Atlanta, Miami, Dallas and Bogota, Columbia.
His works are in over 140 private and public collections, such as the Sears Tower in Chicago, The Sharper Image Corporate Offices in San Francisco, The New York Public Library, the Arkansas Arts Center in Little Rock, and The State of Louisiana Permanent Collection. His drawings have been published in two books. He has a Masters in Painting from L.S.U., with additional graduate study at Columbia University and the School of Visual Arts in New York City. He is a two-time recipient of the Louisiana Division of the Arts Fellowship for Painting.
He has enjoyed gallery affiliations in New Orleans, Houston, Dallas, Atlanta, Miami, Covington and Baton Rouge. Now residing in Baton Rouge and working full time as an artist, he previously taught at Louisiana Tech University and on three occasions, at its overseas study program in Rome. While at the University, he was named Alumni Professor of the Year, University Distinguished Professor and Professor Emeritus. Edwin and his wife Dawn have enjoyed travels to such countries as France, Italy, Great Britain, Switzerland, Greece, Turkey, Malaysia, and Cambodia.